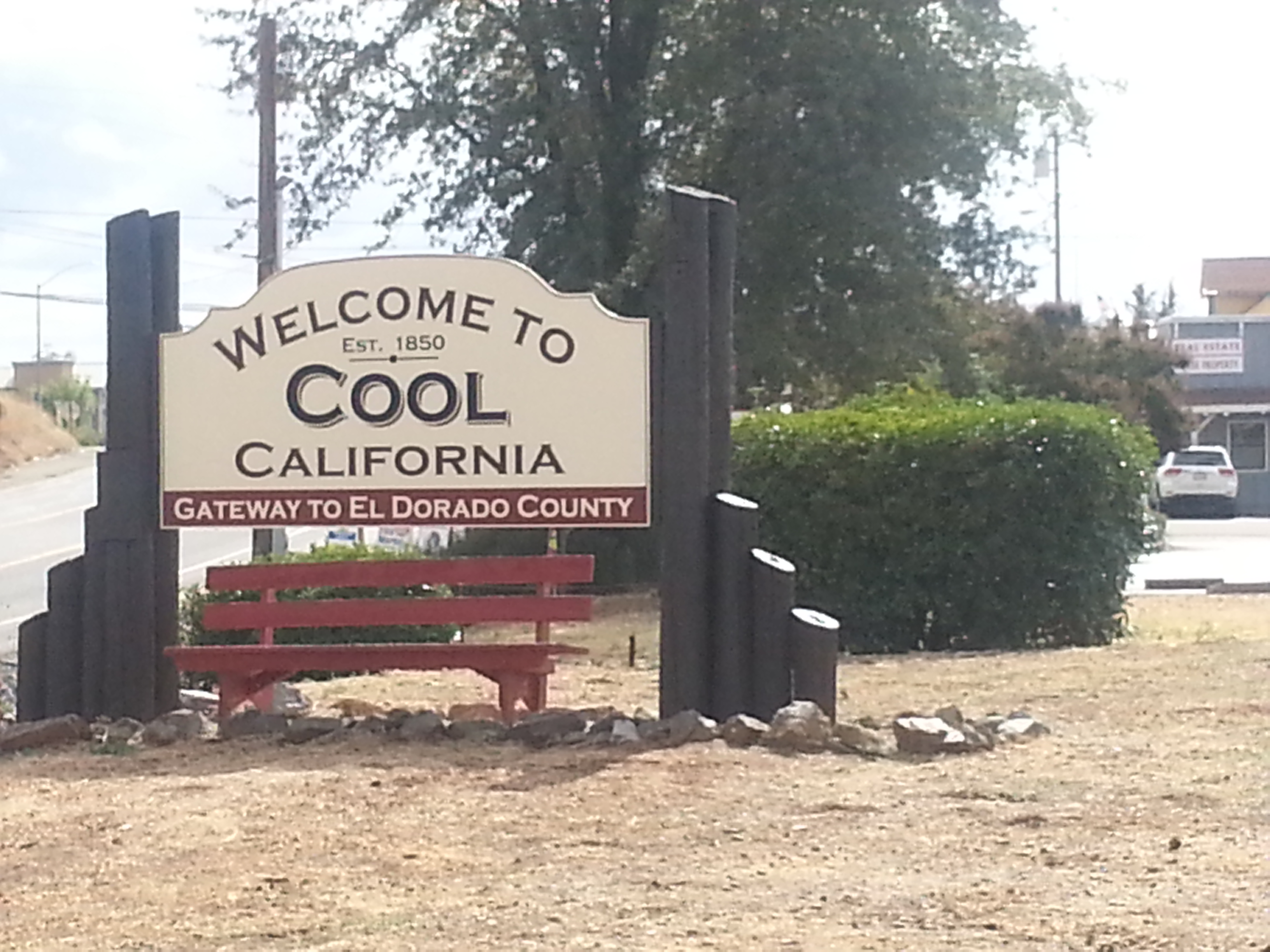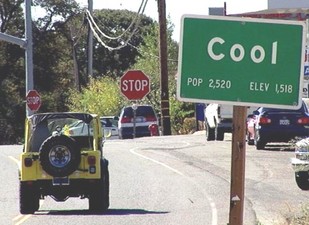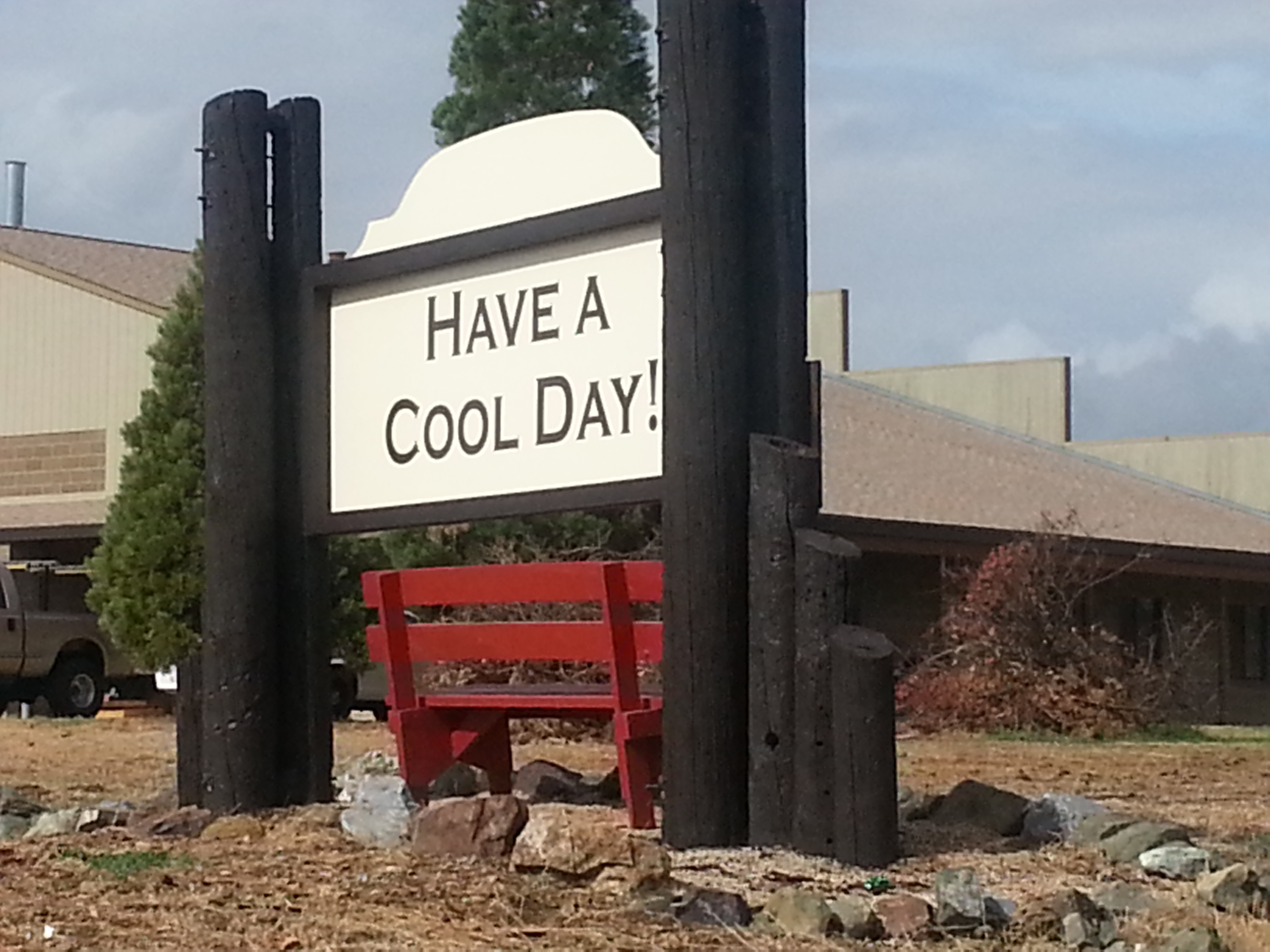 Cool is located approximately six scenic miles south of Auburn on Highway 49 in El Dorado County. The elevation is 1550 feet at the intersection of Highways 49 and 193, the only intersection in Cool. There are no stoplights or glittery resorts in this corner of El Dorado County. Instead you will find a retail center that takes you back to the Gold Rush era from which it evolved. (Recently a new shopping center has also been added.) Whether you are looking for a private golf course setting, horse property, ranch or hill top hideaway or just want to be part of a small genuine rural community, you can find it here. The choice of homes and home sites is limited only to your imagination.

COOL was named after Aaron Cool, who traveled the Gold Country as a circuit preacher administering the gospel to miners and their families. He settled in the area then known as Cave Valley. At that time there were three large homesteads, the Knickerbocker, Penobscot and Cave Valley, that all served as stagecoach stops. The old general store, school, public house, blacksmith, carriage shop and post office have given way to the current "Boardwalk" in Cool. Here you will find the General Store, which is part of the old building dating back to 1885, along with a host of other businesses including our office.

Discover what "Cool Living" is all about. Experience outdoor living surrounded by nature......